What type of boss are you – Good or Bad?
Most see the world as black & white, and most classify managers into these two buckets – nice or nasty, however, what you see or become depends on your approach & perspective.
Good boss, Bad Boss
Some managers only care about the organisation and not the people. Their motto is upwards organisational growth, profitability and success. They usually neglect people empowerment, work-life balance, and the fulfilment of employees. They give direct orders without explanations and expect those to be obeyed. Big bosses love them, while employee hates them.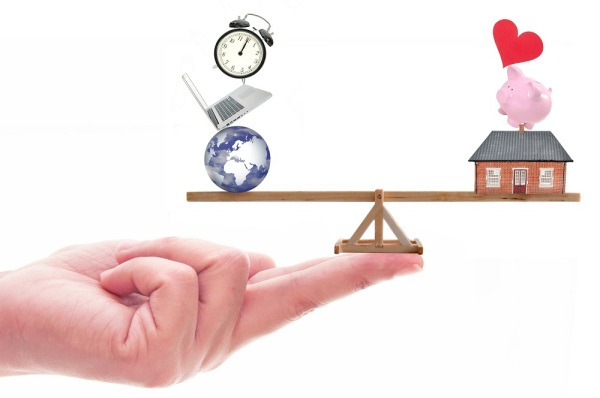 On the opposite end of the spectrum are friendly and likeable managers. They are the employee's favourite, and they hardly refuse employee requests (appropriate or not), offer little to very little guidance and surely no correction. They are popular among employees, but top management hardly likes them.
The best kind of Manager
The trouble with both friendly & stern managers is both are missing out on half of the puzzle. Neither of them is successful in the longer run. Solely result-oriented managers lead to high turnover (at least in the short term) with interpersonal problems. In contrast with exclusively people-oriented managers who lead to reduced profits and stagnant employees.
The best kind of manager cares about both people and the organisation, inspires their employees to grow, learn, and self-manage, and therefore gets excellent results for both employees and the organisation. They put the right balance and focus on both people and the results, which makes them successful.
123 and here is the trick
This simple three-point formula for managing while caring, getting superior results while allowing the employees to grow is:
Clear objectives – Set and clarify employee's goal, with brief descriptions
Positive reinforcement– Recognise the good work
Feedback – Constructive feedback to correct the behaviour
#1 – Clear objective and expectations
To become a good manager, you aim to create independent employees who want to get more done in less time. First, establish the goals and use a collaborative approach to confirm the goals and objectives. Setting up clear expectations should be done along with employees in a concise & expressive manner, and to solidify the process by writing these objectives down.
The goal, deadline, and performance expectations should be brief enough so the employee can review them every day/week/fortnight without wasting time. And by comparing their daily activities with their goals, they can keep themselves aligned with them. It thus eliminates unnecessary tasks, catches mistakes and serves as a useful reminder/refresher to stay focused on the goals. The manager must ensure employees have a few clear and meaningful goals. He should coach and guide employees to remain aimed at the objectives to achieve superior results.
When goals and expectations are not transparent, or there are too many goals, employees remain confused about where to focus and are often distracted. This chaos consumes valuable time and usually leaves employees discouraged and demotivated.
Clear expectations help employees to independently manage their tasks/work by merely reviewing their goals and, if required, adjusting trajectory to remain in line to set goals. They align their actions as needed rather than waiting for the manager to tell them what to do next.
#2 – Positive reinforcement
Once goals are clear and expectations are set, the next step is to use the power of reinforcement. The manager should praise the employee when an employee does something right as soon as possible. It is much more effective and motivating to receive immediate praise than to wait months for a performance appraisal.
Before someone can recognise what is wrong, they must understand what is right.
The manager should first explain what the employee did well with a specific explanation so that the employee is clear on what actions or methods they should repeat. Managers should further tell how they feel about this success and how it will achieve goals that relate to the vision/purpose of the company. These small mentions, praises, pats on the back, and legend & achiever awards build confidence and independence and encourage the employee to keep up the high-grade work. Employees feel confident that the manager trusts them to do their job independently and perform better.
#3 – Feedback
Just like the instant praises, feedbacks are also valuable. When mistakes occur and things don't get right, immediate feedback and correction to realign the behaviour are more effective than delivering this news to the employee during performance reviews. Feedback combined with instant praise is a powerful tool to manage behaviour and, thus, outcomes/results.
The manager should first explain and discuss the mistake and reaffirm the employee. With clear goals and expectations in place, managers should point out and outline how the employee's actions align with the goals they set together. Just like praises, managers should then express their personal feeling about the mistake and how it could affect both employee & organisational goals. After that, the manager should reaffirm confidence in the employee and reminds them that they can do better. Reaffirmation inspires employees to realign their actions with their goals.
Keep no grudges, no snide reminders, instead trusts that the employee can be successful.
The 123 secrets formula works together to develop confident employees who work independently and achieve faster results. Clear goals show them where to focus their time & energy, and instant praises use the power of positive reinforcements to build their confidence and mould behaviour. Finally, in-time feedbacks keep them on track and aligned with the goals.
Once employees learn this technique, they effectively become managers of themselves and those around them. And if you find this post useful for your personal or business life, please share this article with others.
Reference: 
The New one minute manager by Spencer Johnson